I have been trying the Brave browser for the two following reasons:
People say it uses less resources than Chrome;
It has some builtin protection against tracking;
The lion logo is really cool 🙂
A screenshot with the main options: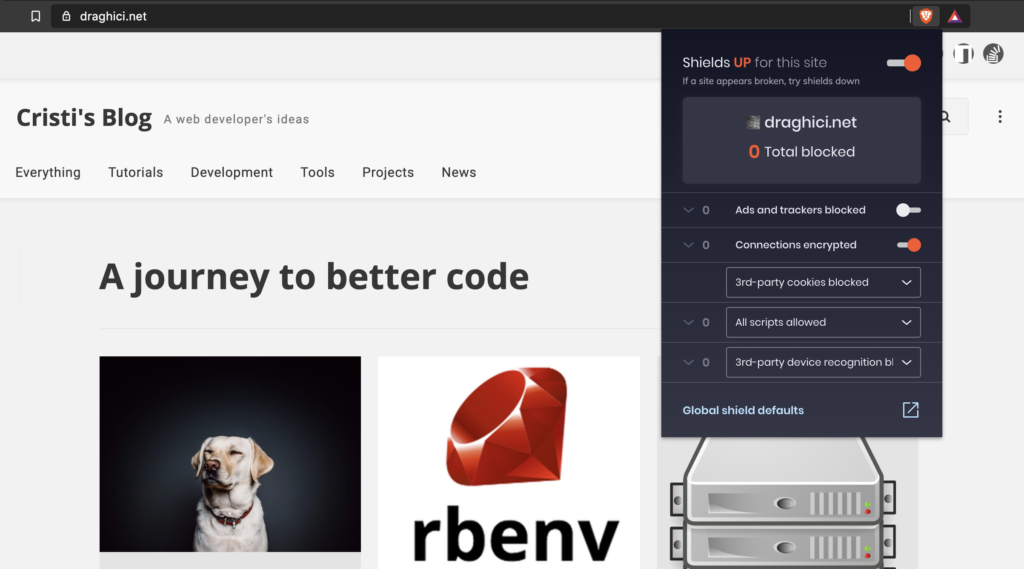 Some conclusions
As mentioned above, it is supposed to use less resources. Therefore, for basic browsing it should be secondary on the computer, but primary app on tablets and phones. Sadly, it seems just a little slower than chrome on mobile devices;
Not too different from Chrome, the interface is even simpler;
It introduces Brave Ads – the idea behind it is that it stores the user information on the device, therefore making it less intrusive. Also, they will replace existing ads allover the place with their own. This is actually an oversimplification of a whole ads system which I need to learn more about;
All in all, it is a good choice and I will keep on using it.
Later edit (February, 21st of 2020)

Sources